Mingjingtai is a tea room designed for the Baiyun Temple in Wuyi Mountain. It is named after the Buddhist saying "Bodhi has no trees, and Mingjing is not a platform." We hope to build a tea room on the top of the Baiyun Zen Temple to "watch the mountains and rivers and save oneself". Through the self-cultivation of "appreciating nature and enjoying Zen tea blindly", we can help all people to pursue the true meaning of their lives. A porch is set at the entrance of the tea room. The porch is hollowed out on three sides, and the solid wall is made of mirror stainless steel, integrating the entire porch with the surrounding environment. The scenery on the three sides of the rock top is different. We have set up viewing windows of different sizes on the three scenery surfaces. The hollow mirrored porch at the entrance can reflect different scenery into the tea room. If you look in different directions indoors, you will see different views. Scenery. The exterior of the main building is also made of mirrored stainless steel to minimize the impact of the building on the surrounding environment. After entering the building, it becomes a self-contained entity, implying the Buddhist philosophy of "one flower, one world".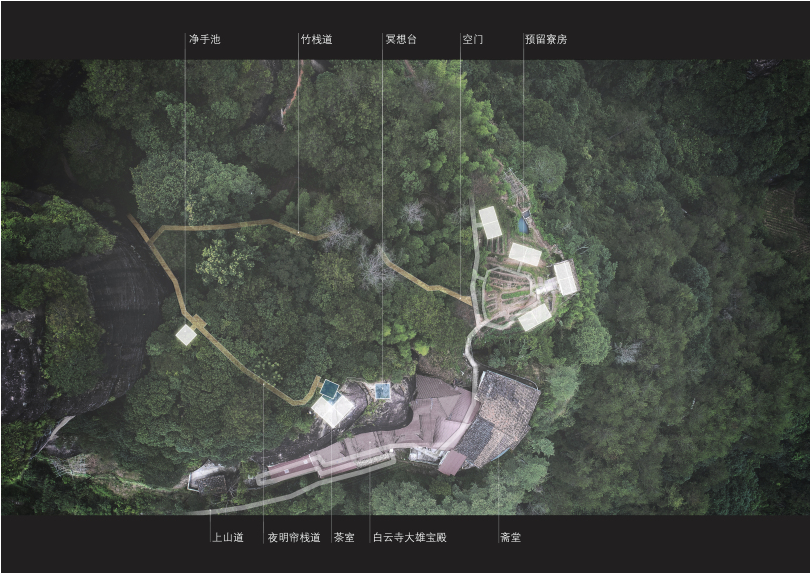 general layout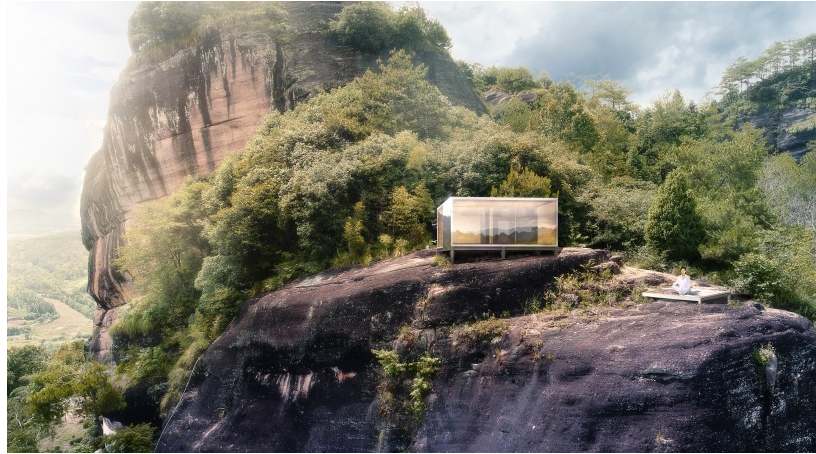 Aerial View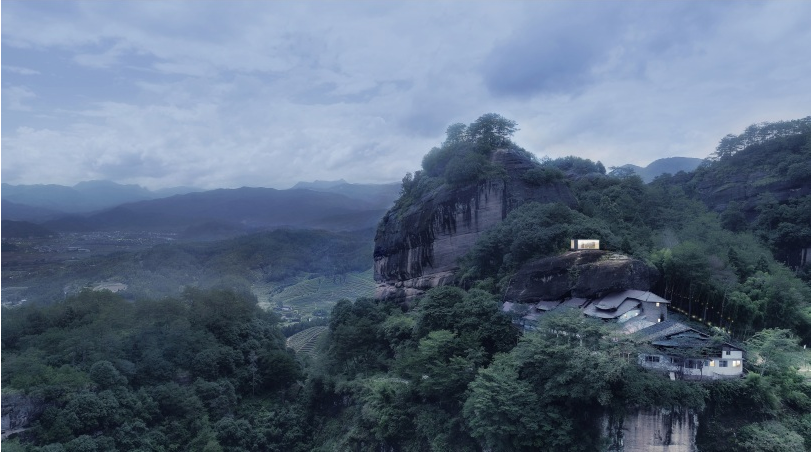 Aerial View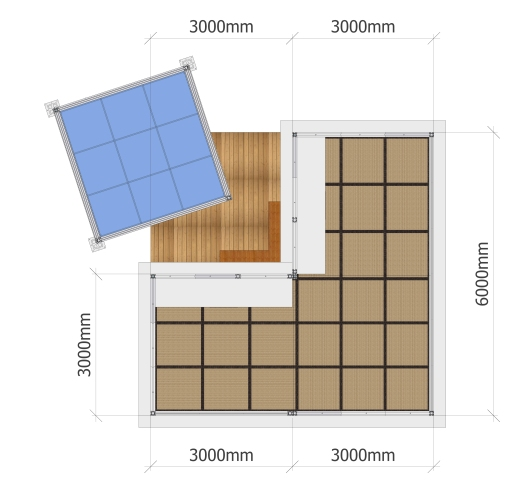 Floor plan

Main elevation

Left elevation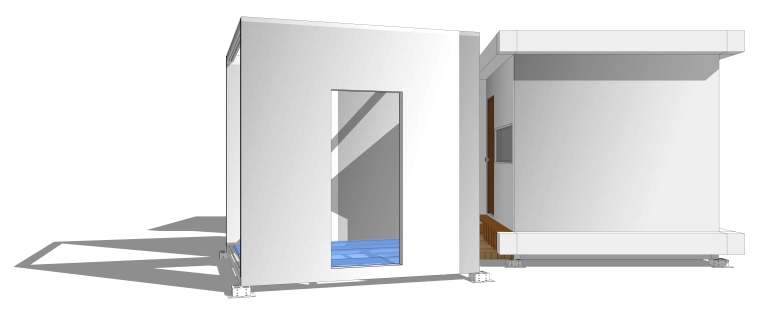 Back elevation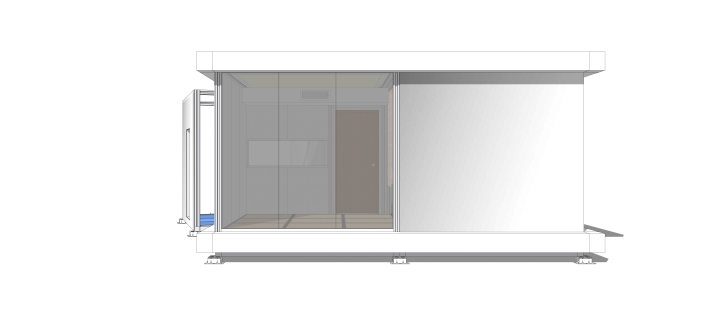 Right elevation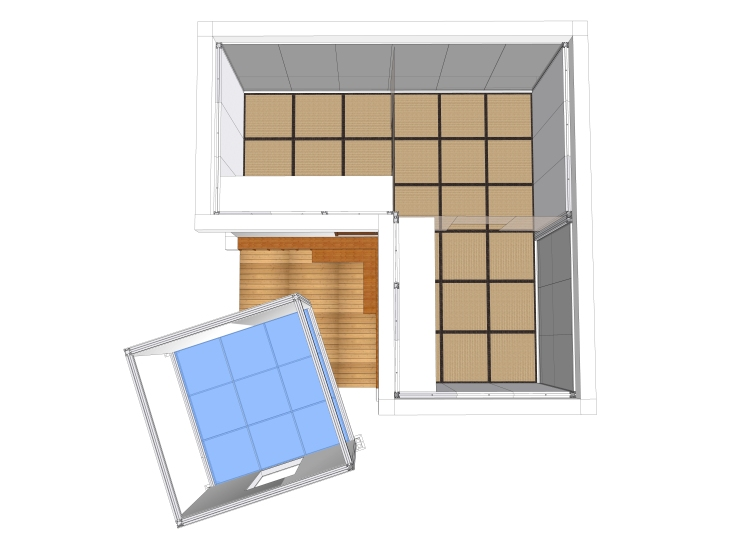 Top view
The interior is designed with tatami mats. Each grid is composed of 9 removable tatami mats. You can remove the 6 windows by the window and sit on the tatami mats to enjoy the scenery.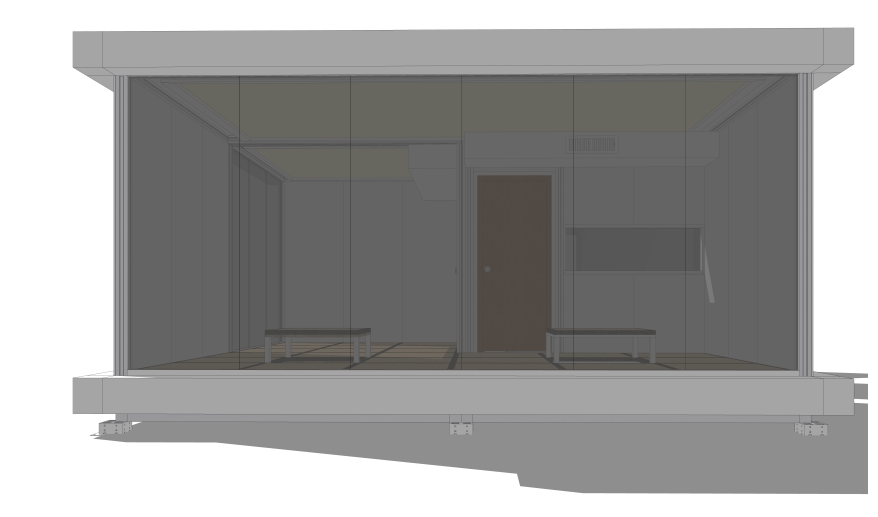 The tatami cover can also be elevated to a small tea table, providing customers with a tea repair experience.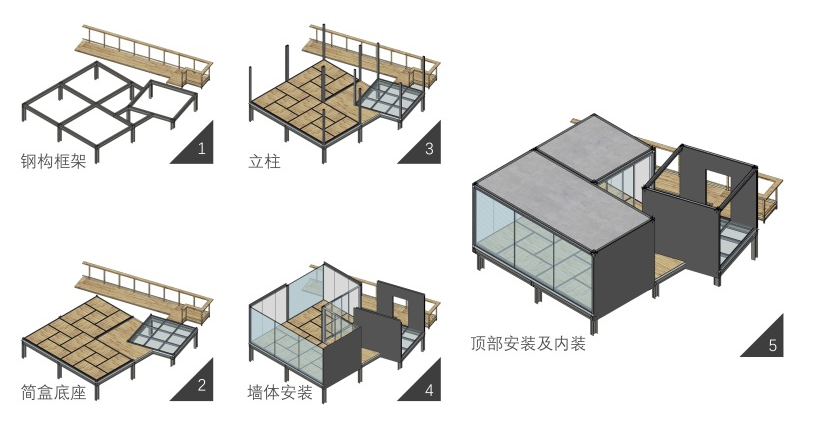 Installation diagram