Type I Linxi is a compact room type specially developed for domestic hotels. Type I Linxi consists of a 3mx3m module and a 3mx5m Module composition. This room type includes a separate toilet and separate shower room, as well as an open hand basin, realizing a bathroom design that separates dry and wet. The bedroom area has a usable area of about 20 square meters, which can realize the free switching of double standard rooms or single rooms to meet the needs of most homestay application scenarios.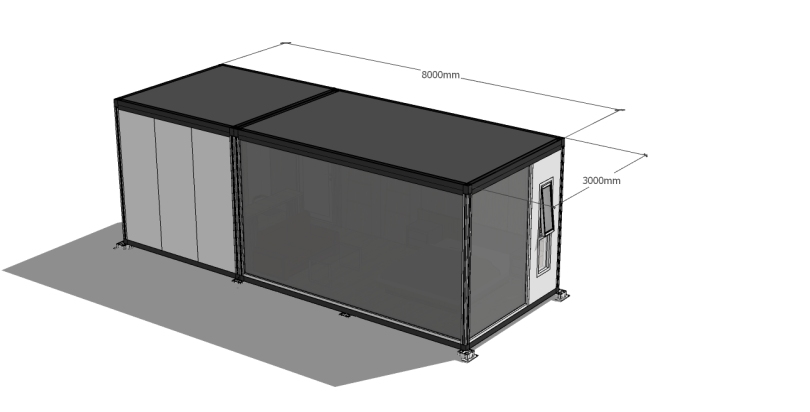 three-dimensional size map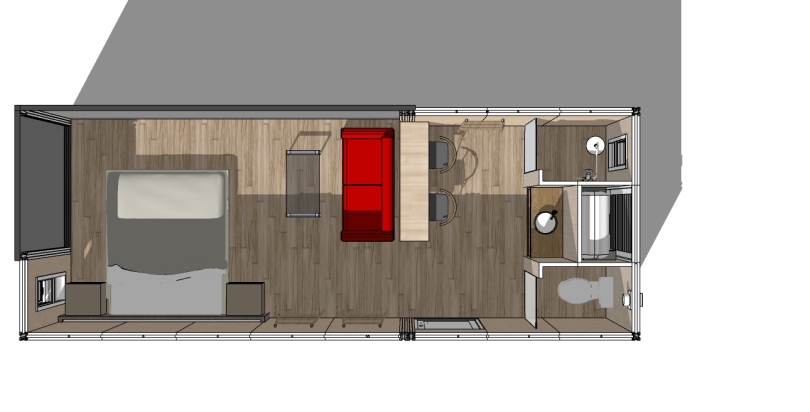 Single room floor plan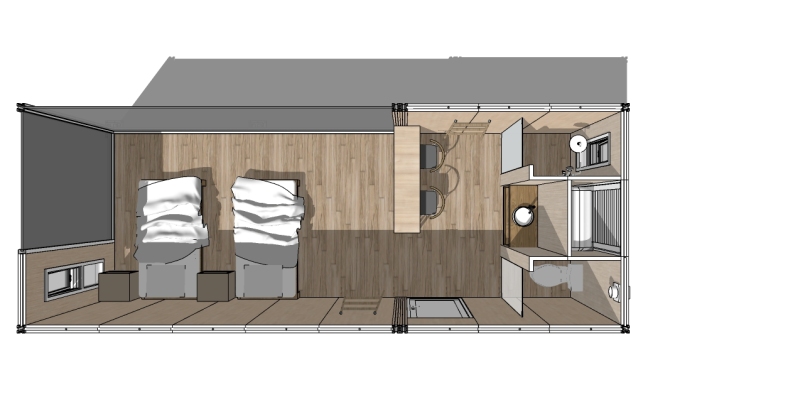 standard double room floor plan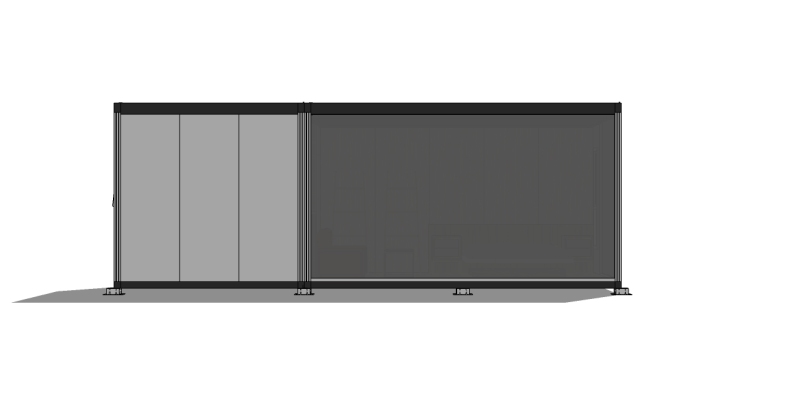 Main elevation
  left elevation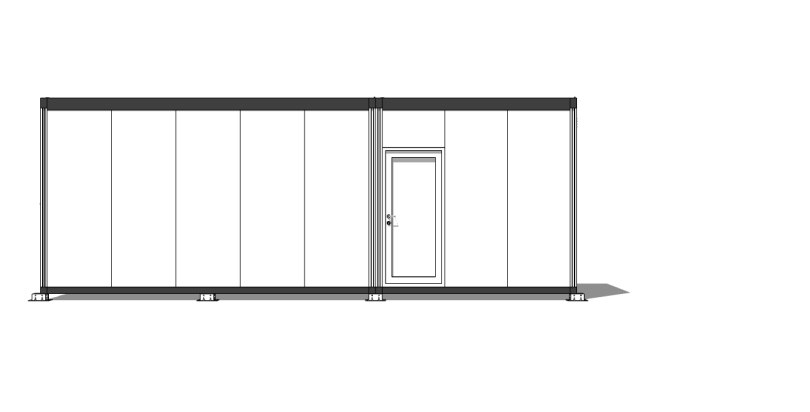 Back elevation view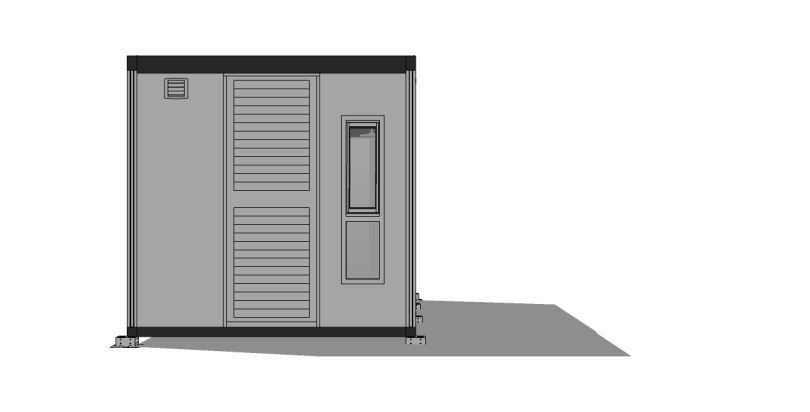 right elevation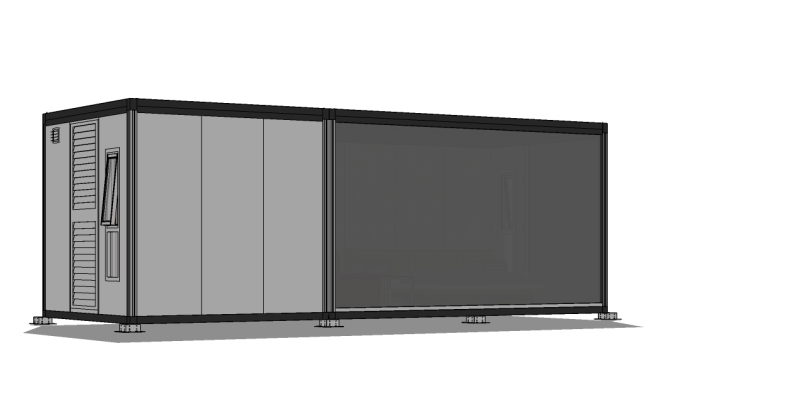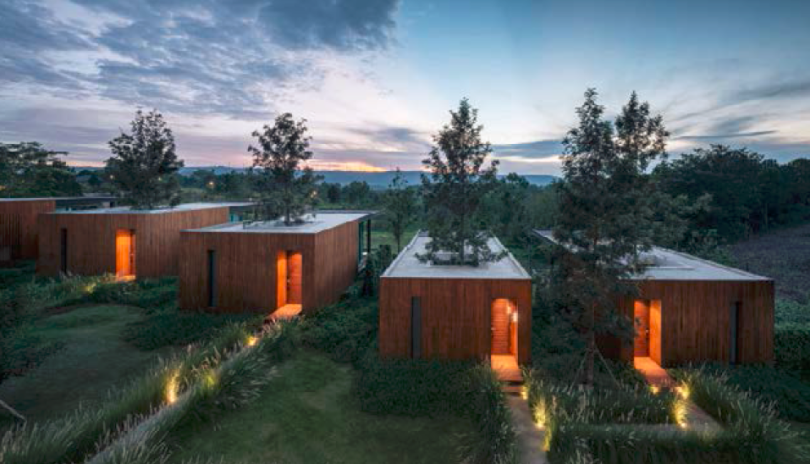 simple box is equipped with a special external hanging system, which can design various materials on the outer wall of the I-type forest habitat to achieve different Building facade effect.