For a city and a place, the old market is vivid The material memory is also a precious cultural heritage and non-renewable wealth. Since the last century, with the continuous development of land transportation, the waterway gradually lost its original role, and the floating market also withdrew from the stage of history. Today's urban commercial spaces are often scattered and disorderly. The hustle and bustle of open-air stores and the chaotic display of street displays lack a centralized and orderly commercial space. Therefore, we designed a ribbon-shaped water commercial chain using simple boxes. The quick release and quick build form is suitable for various temporary commercial scenes, which promotes commercial exchanges on both sides of the river bank and is conducive to fully viewing the beautiful scenery along the river. The first floor is a temporary exhibition space: clothing display, barbecue and cold drinks, leisure and entertainment, electronic sales, and the second floor is a variety of leisure and entertainment spaces: book bar, coffee shop, outdoor restaurant... Modular units can be based on Any combination is required. The theater space in the central part can be used to hold music performances and cultural festival displays. Pedestrians ride the boats around the dazzling market, feeling the lively and leisurely atmosphere of the floating market. As the saying goes, "As soon as the floating market opens, visitors are welcome from all directions."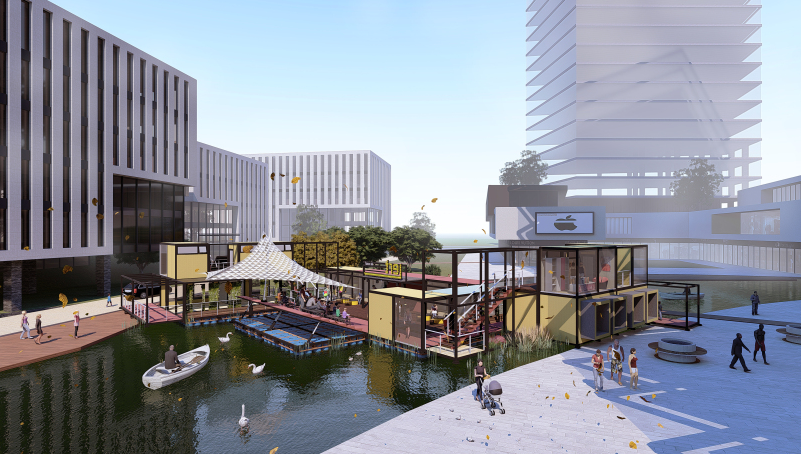 Scarborough fair on the water-people view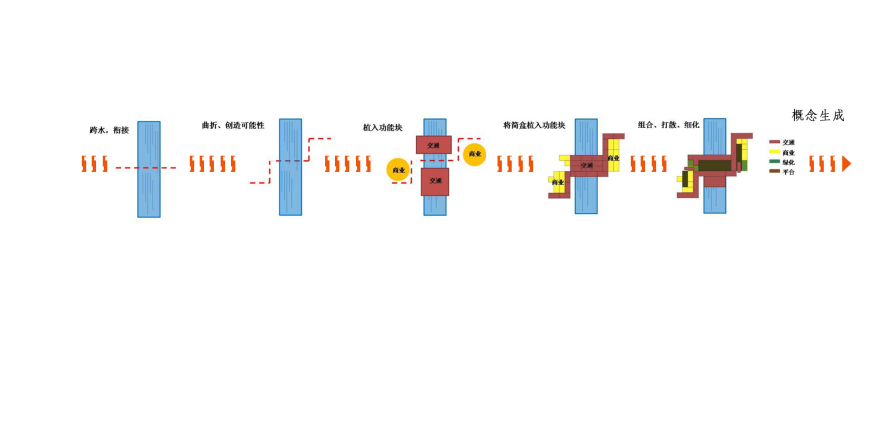 The vacant river channel in the city blocks the economic and cultural exchanges between the two sides of the strait. What we think of is to connect the two sides with a bridge. The straight bridge makes the space rigid and monotonous. The bent bridge makes the space full of possibilities. We artificially put functions in the bent part, into the commercial area, activity area, and leisure area. In order to make the space more orderly, we introduce unitized boxes-simple boxes, each individual block is assigned a corresponding function. The traffic area of the red box and the walk-in area, the theater square in the middle, and the yellow box functional area, the number of boxes can be increased or decreased according to demand. In addition, we also designed boxes, stairs and green spaces for traffic functions. The entire water "bridge" is not so monotonous.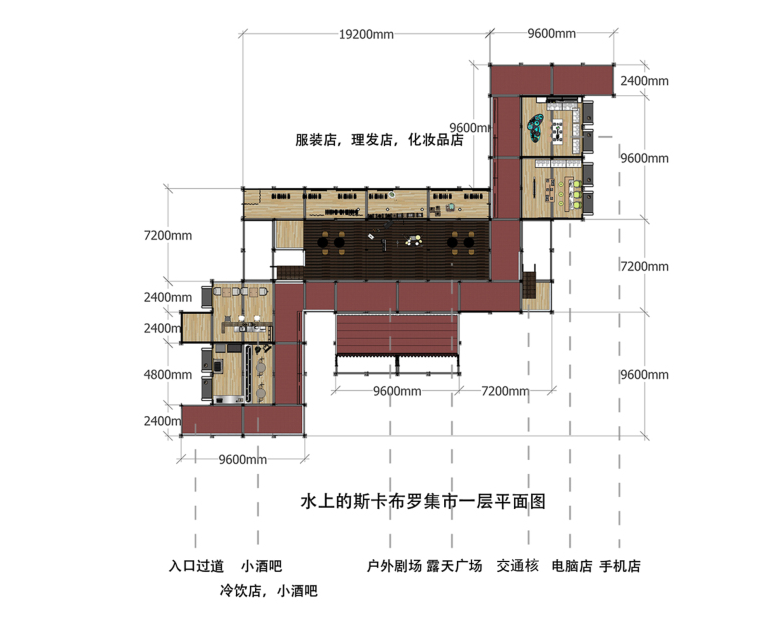 Scarborough fair on the water-floor plan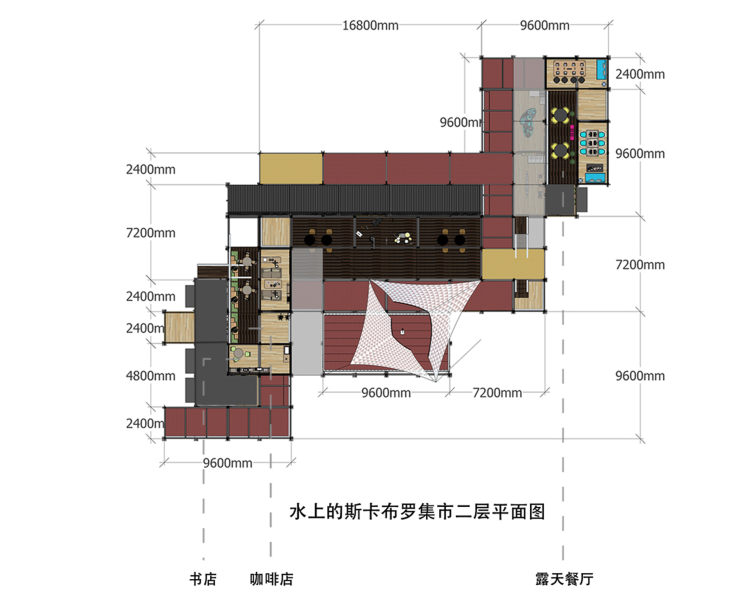 Scarborough Market on the Water-Second Floor Plan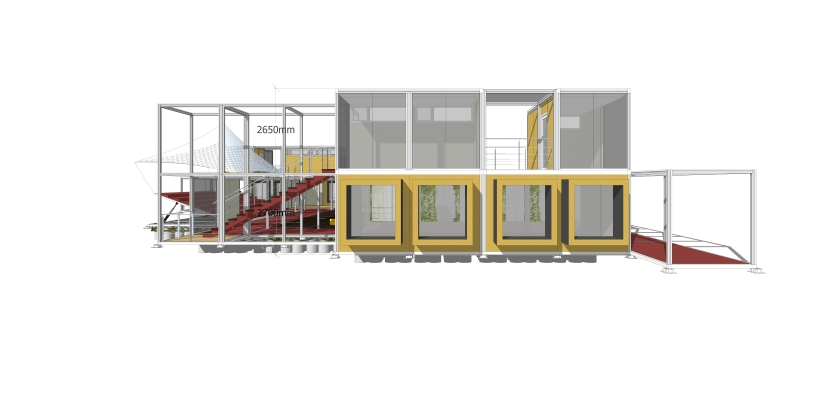 Scarborough Fair on the Water-Side Facade 1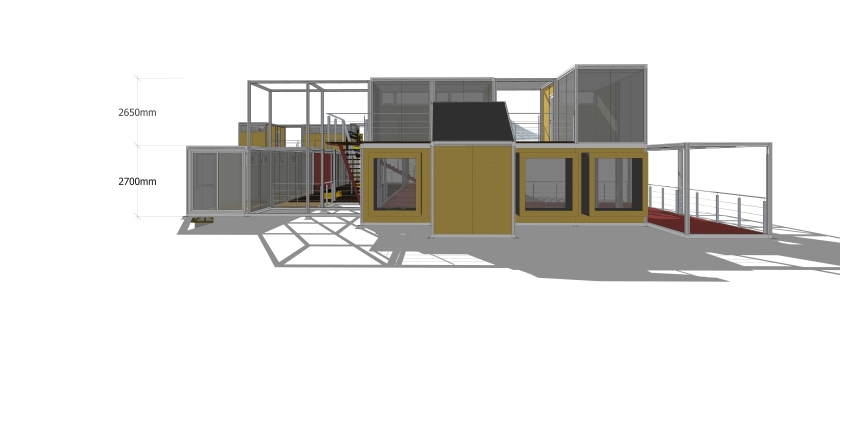 Scarborough Fair on the Water-Side Facade 2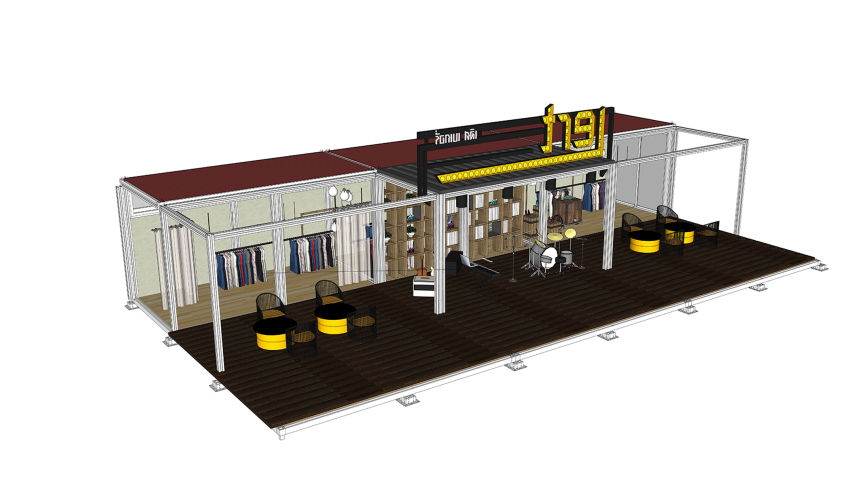 Scarborough Fair on the Water-Clothing Store and Music Square
Scarborough Market on the Water-Cold Drink Shop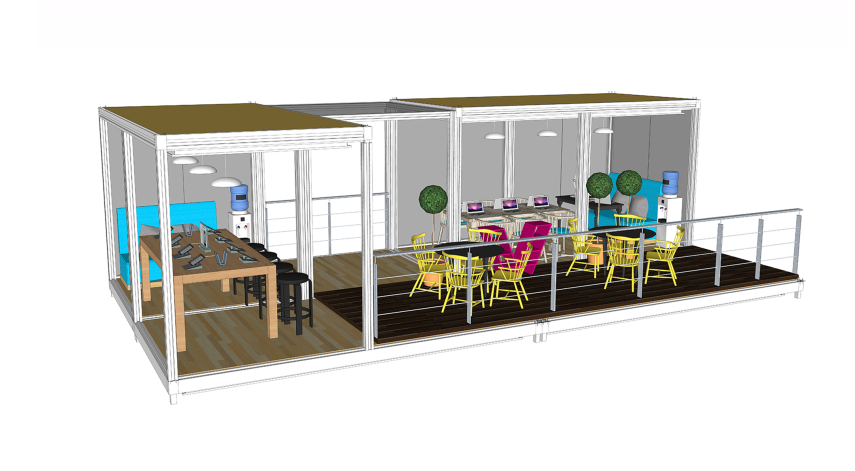 Scarborough market on the water-outdoor restaurant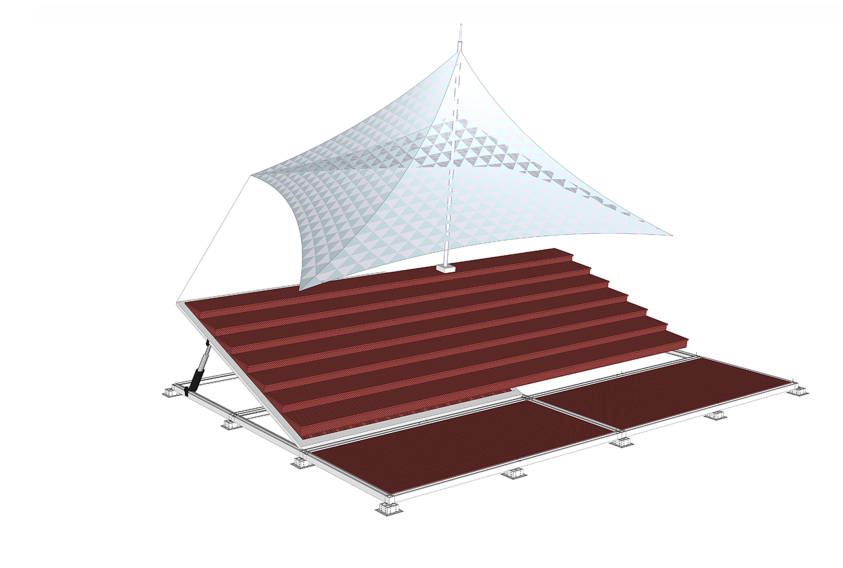 Scarborough fair on the water-amphitheatre stands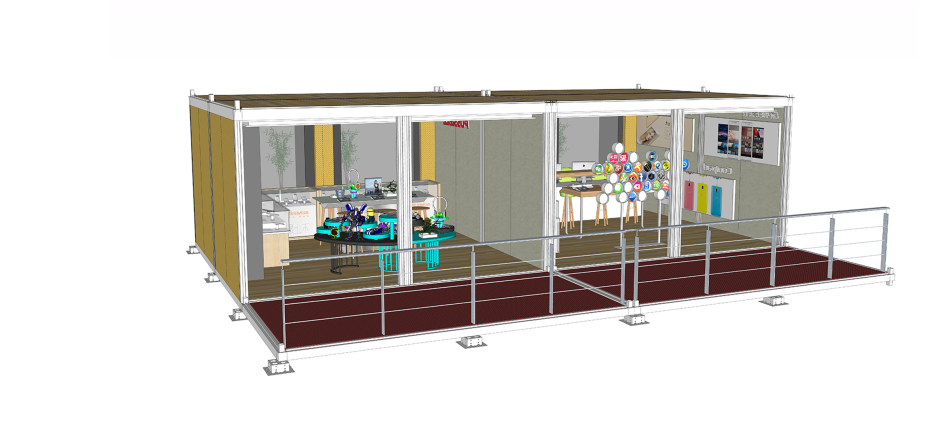 Scarborough fair on the water-mobile phone shop, computer shop
Scarborough Fair on the Water-Book Bar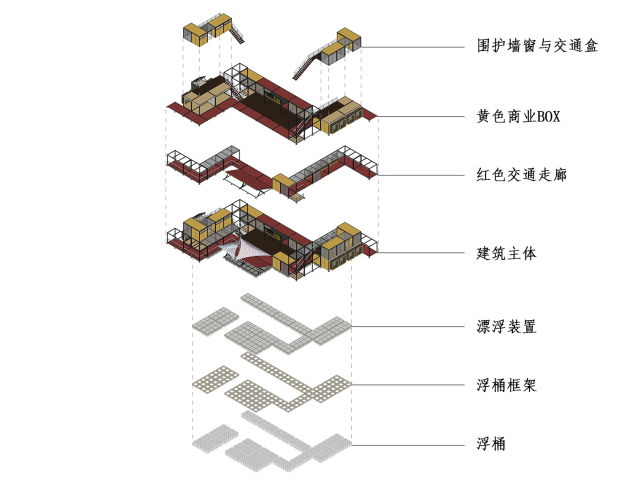 Scarborough Fair on the Water-Picture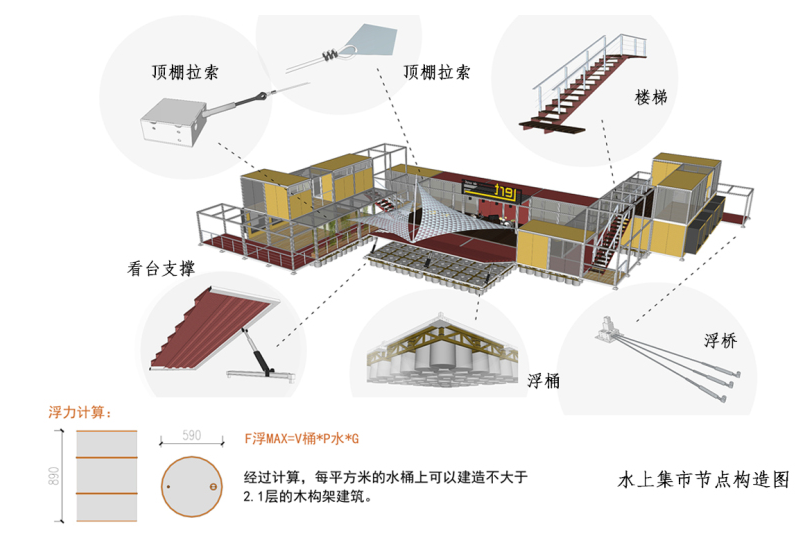 Scarborough Fair on the Water-Node Analysis