Jianhe and Tongji Yisheng's Healing Blind Box "Symphony of Light and Darkness" has arrived in Lujiazui on November 25, 2019 ! This is a decompression space tailor-made for the depression, anxiety and other emotional disorders of the urban population. Without any tedious preparations, as long as you relax and walk into the "blind box", you can experience being wrapped in a soft and warm and fragrant haystack, looking up at the stars, immersed in the soothing, illusory, and real 3D sound effects, anxiety With the pressure gradually being released, the energy slowly returned. When you step out of this dark space, whether it is day or night outdoors, your mood will become clear! Life is so beautiful! The 3D sound heard in this art installation is not replayed randomly, but was developed by a special invitation of foreign music artists and professional psychologists from Tongji University. Such a magical 3D audio art installation was created by 【Tongji X Yisheng Joint Laboratory] focuses on research and development, which is jointly built by Tongji University and Yisheng Media, and [Shanghai Jianhe] provides overall architectural solutions. The laboratory is dedicated to studying how the application of international advanced 3D audio technology can empower people's better lives. Upholding the care for the humane society, through the integration of black technology and the innovation of cultural content, it is applied to the spiritual healing of modern urbanites.
   floor plan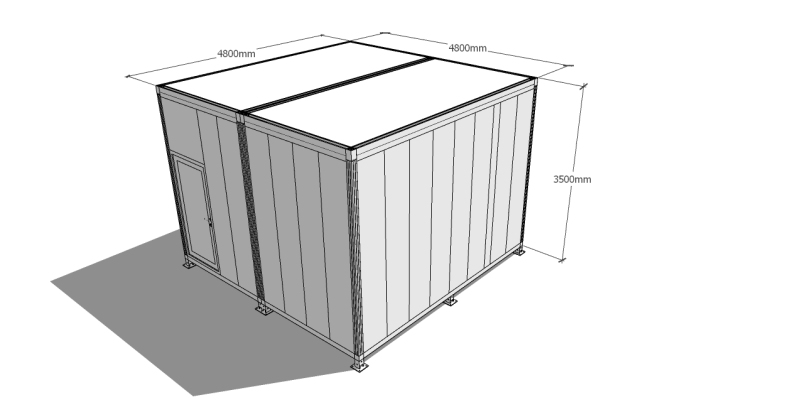 three-dimensional size map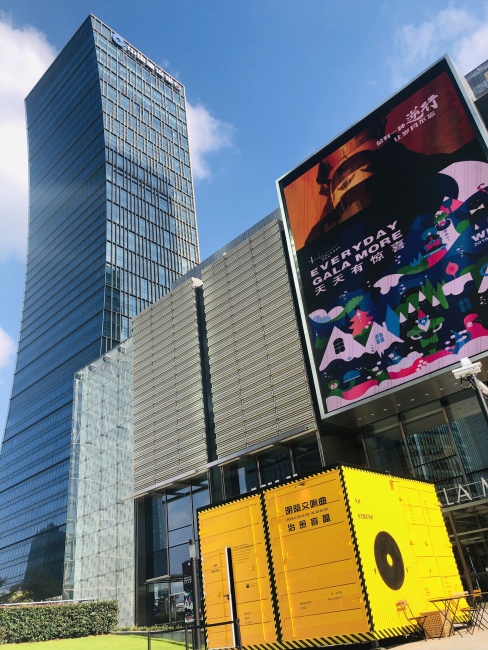 The Healing Blind Box of "Symphony of Light and Darkness" is not only a magical 3D audio art installation, but also a collection of many Shanghai simple boxes Architecture black technology. The entire building adopts industrialized manufacturing technology and modular construction technology, all components have reached millimeter-level processing accuracy, adopts non-destructive installation methods, and supports multiple disassembly and assembly. The building construction speed is fast, and the installation time is only 1/6 of the traditional construction technology. The construction process has zero pollution to the environment, and the installation process will not produce dust, wastewater and solid waste. The whole building supports no mechanical installation, 100% recyclable and 100% movable. Each standard module of the simple box can independently drain and receive independent force, which can support unlimited expansion of the module. The overall building can withstand various outdoor harsh weather conditions, and can withstand up to 8 earthquakes and 12 typhoons.