Origin
With the prevalence of rational consumerism, the traditional real estate design model of building luxury sales offices through heavy money is declining. As one of the more important design contents in real estate design, sales offices are now moving towards two extremes-long-term sales offices are getting better and better, and temporary sales offices are doing faster and faster. Changjiu's sales office emphasizes what you see is what you get, presenting future life scenes, and strives for exquisite architecture, pleasant space and beautiful environment. Temporary sales offices shorten the construction period and reduce costs as much as possible, and even use container assembly to save time and costs. This case is based on the current trend of exploration and practice of temporary demolition sales offices.
▼Project appearance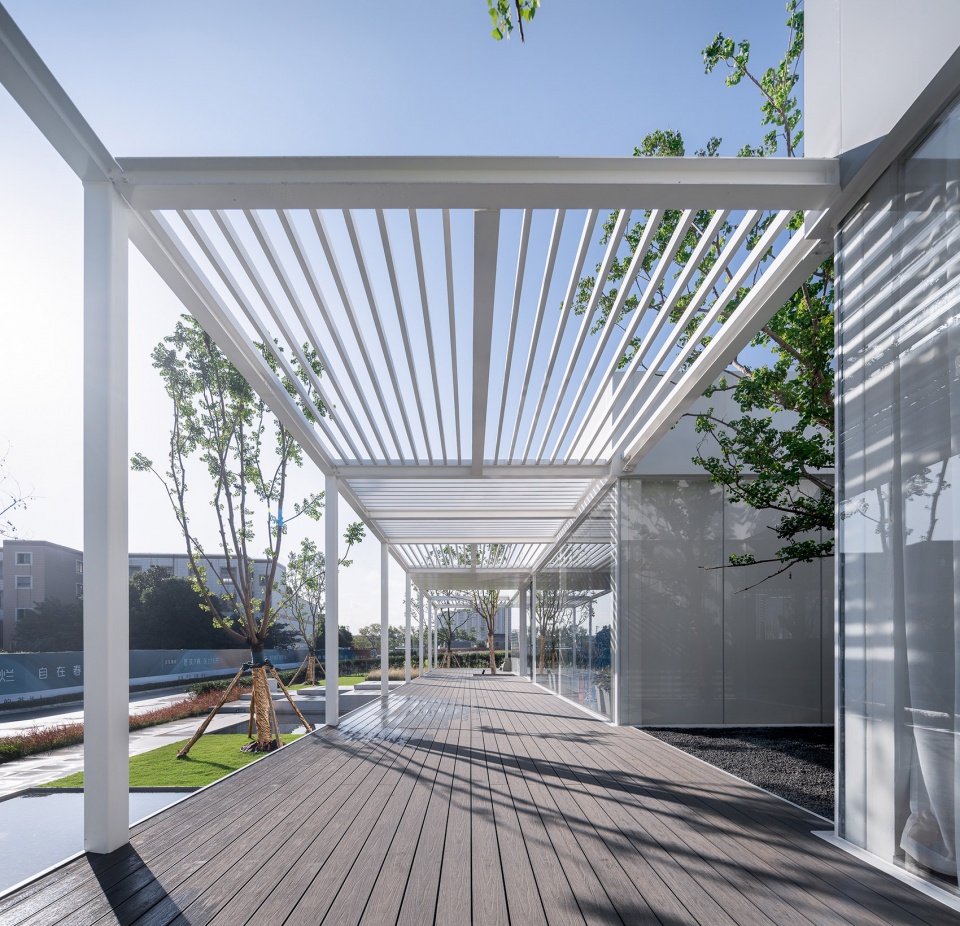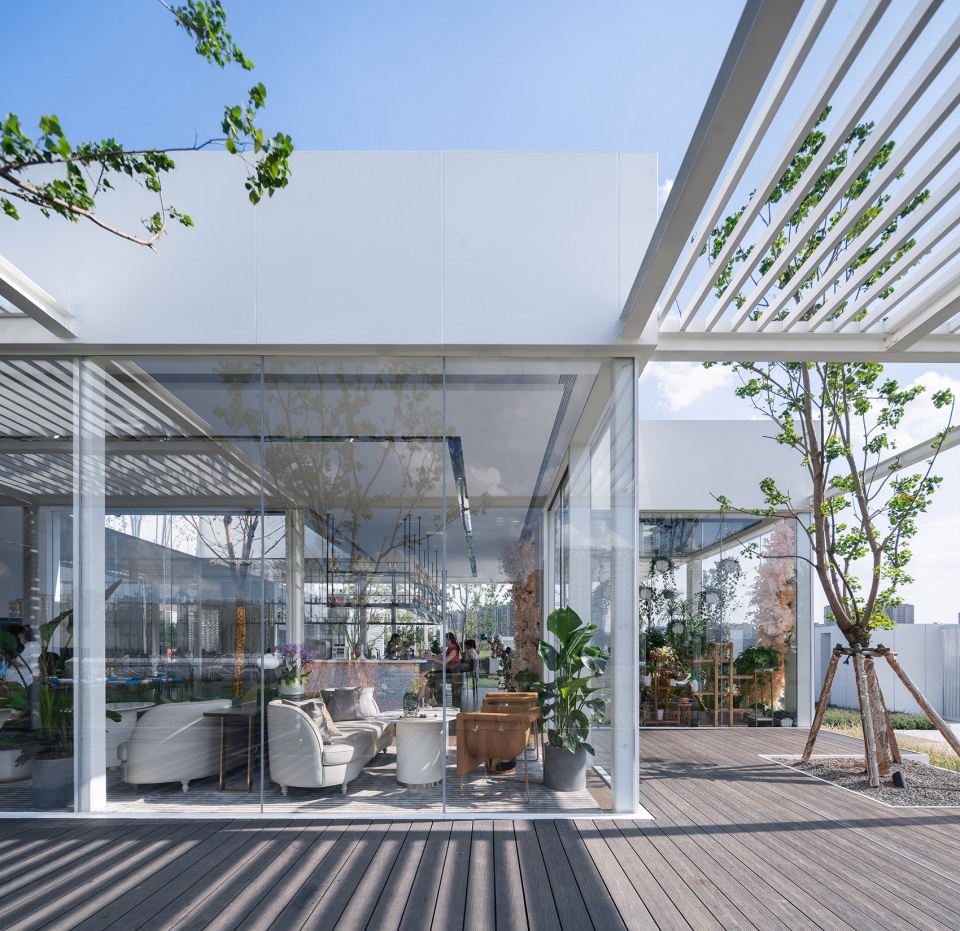 place

The project site is located on a flat grassland beside the Beijing-Hangzhou Canal in the Hushuguan area of Suzhou. The building on the east side is low, and it is the Canli Cultural and Creative Park after the renovation of the Republic of China. The west side directly faces the Grand Canal with a wide view. There are grasslands in the north-south direction, with a few trees scattered naturally. The double pedestrian bridges on the Grand Canal, the houses, grasslands, and trees of the Republic of China and the natural landscape have become an important space node, forming a unique place memory.
▼Aerial view of the project, located on a flat grass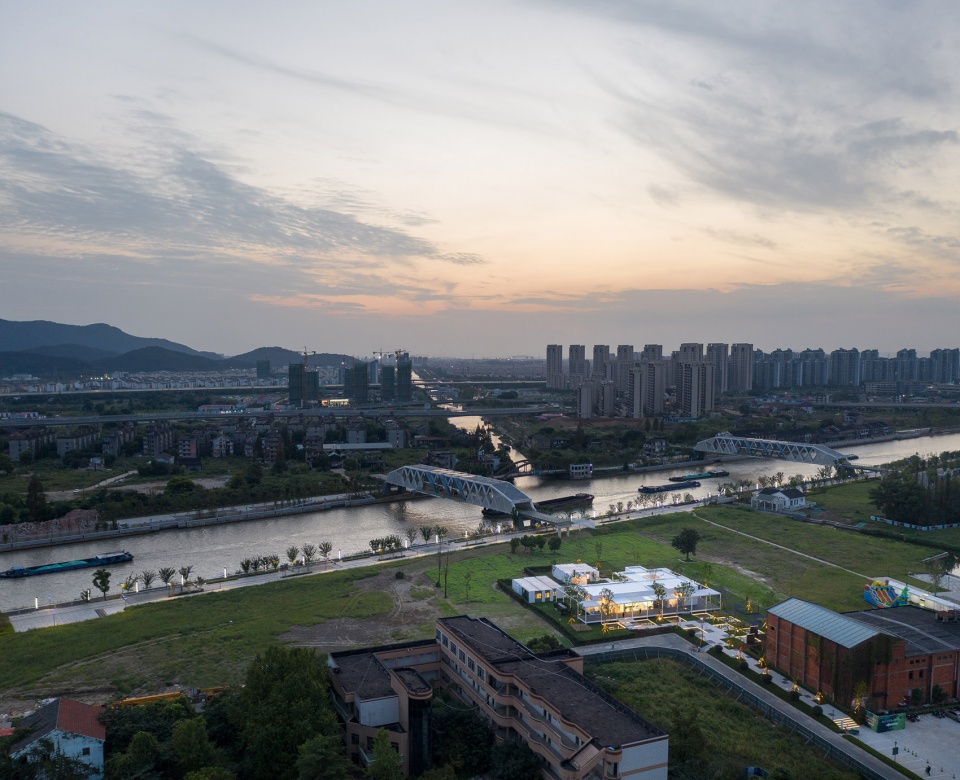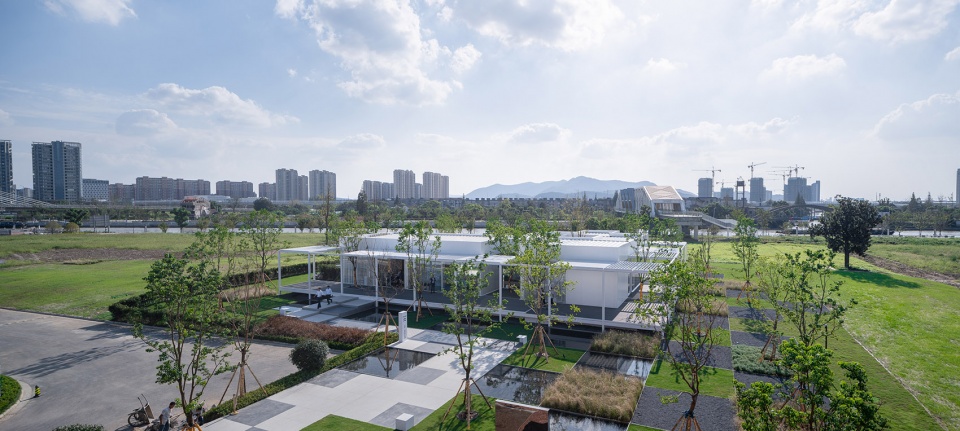 ▼Indoor scene
penetration
There is a tree in the base. The sales office adopts the L shape to open towards the tree. It encloses the two model houses and leaves the courtyard. The courtyard and the tree become the visual center of the building, and the entire visiting flow surrounds the courtyard. The negotiation area opens towards the Grand Canal as the end of the line. There are a total of nine modules in the negotiation area. We launched a module facing the river and forming a protruding three-sided empty box as a tea room facing the canal. The removed box leaves a courtyard in the center of the negotiation area, and the negotiation area forms a flowing space surrounded by nature inside and outside. A courtyard is added between the model area and the negotiation area to ensure that all modules can directly face the landscape and achieve mutual penetration between the inside and the outside.
▼Three empty boxes and trees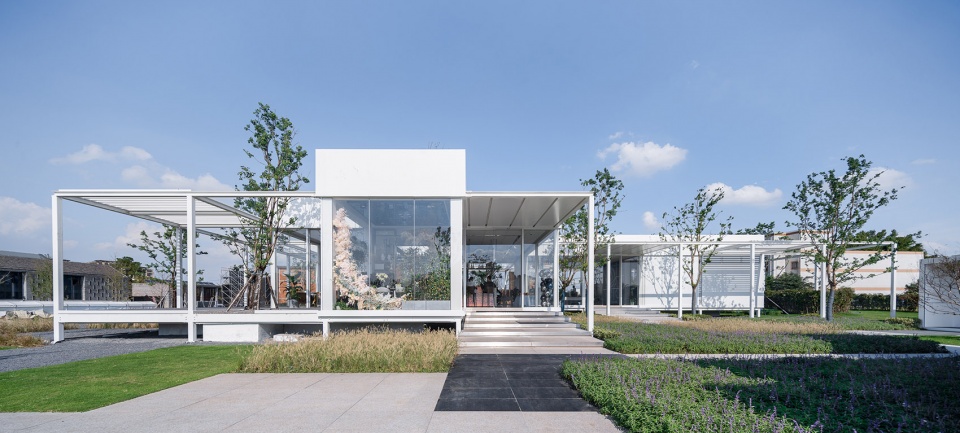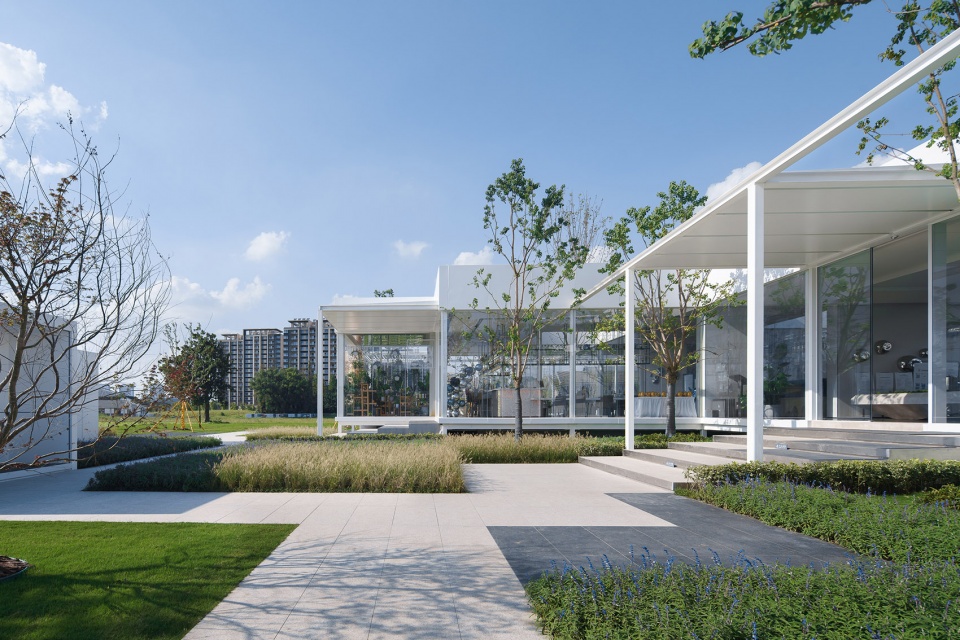 Remarks: This case comes from Gude Design(gooood, This case is for sharing, reference and browsing. If you have any copyright issues, please contact us in time and we will cooperate with you as soon as possible. Thank you.)